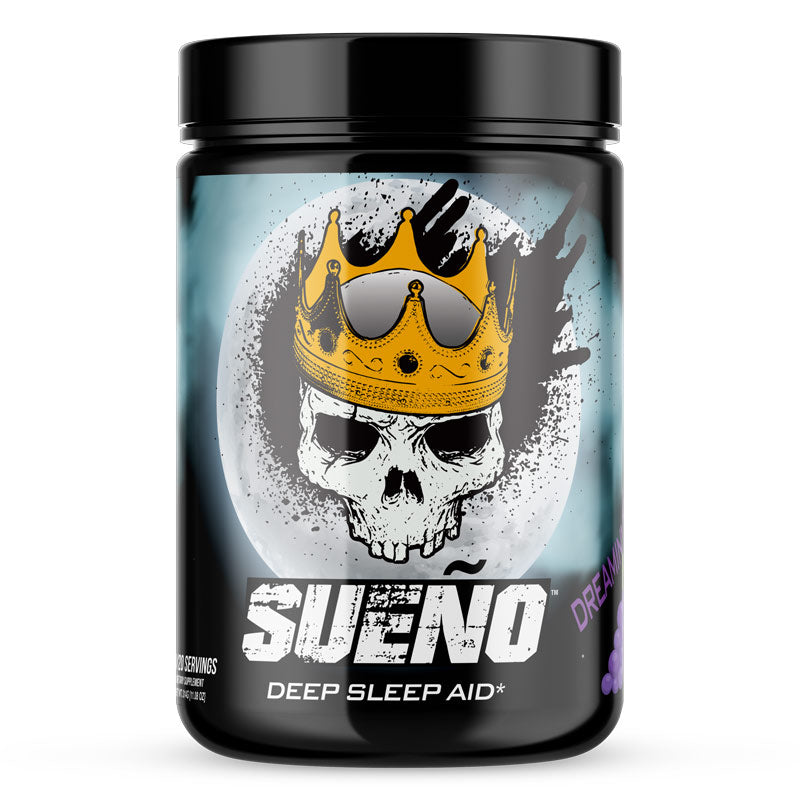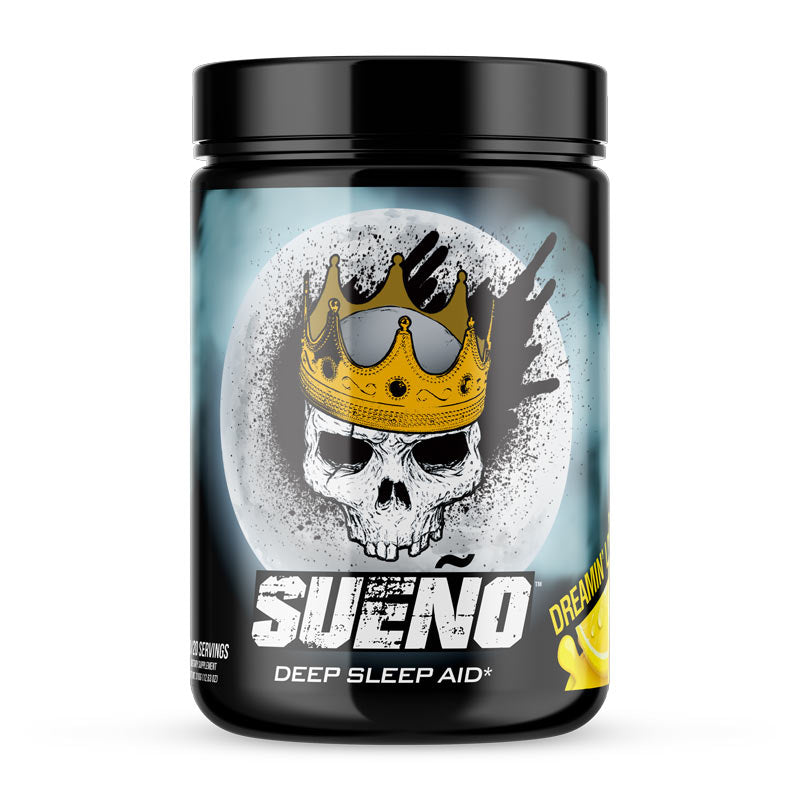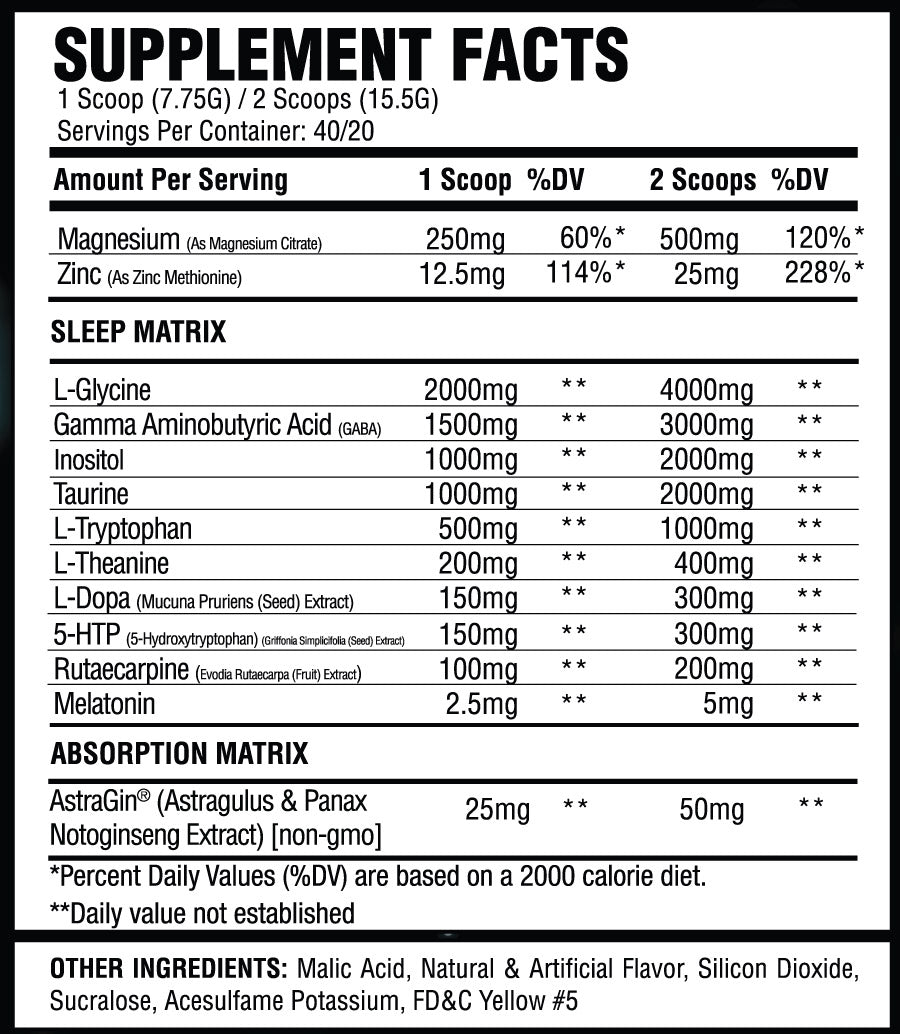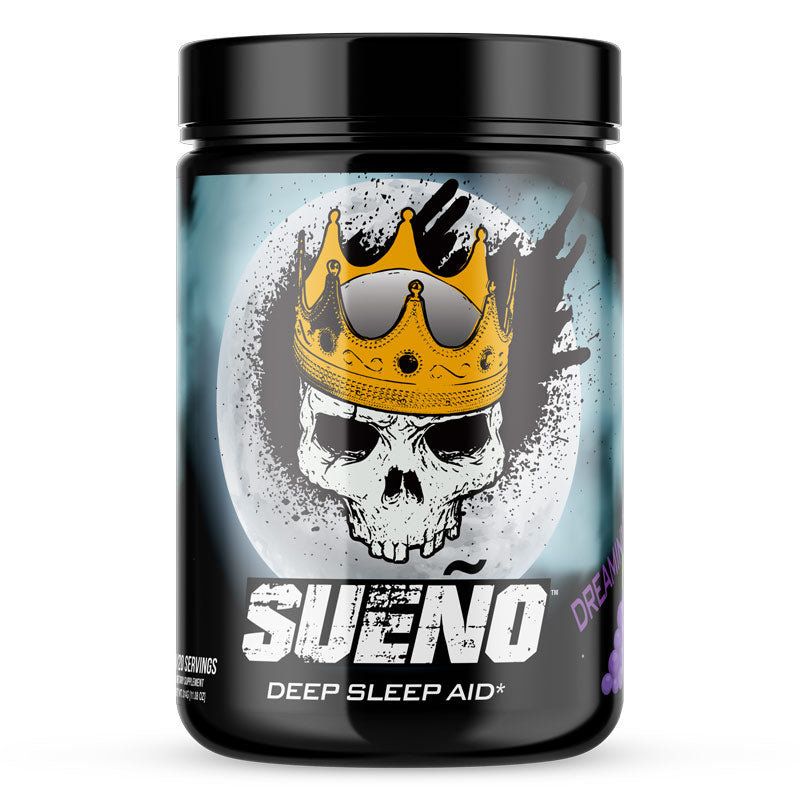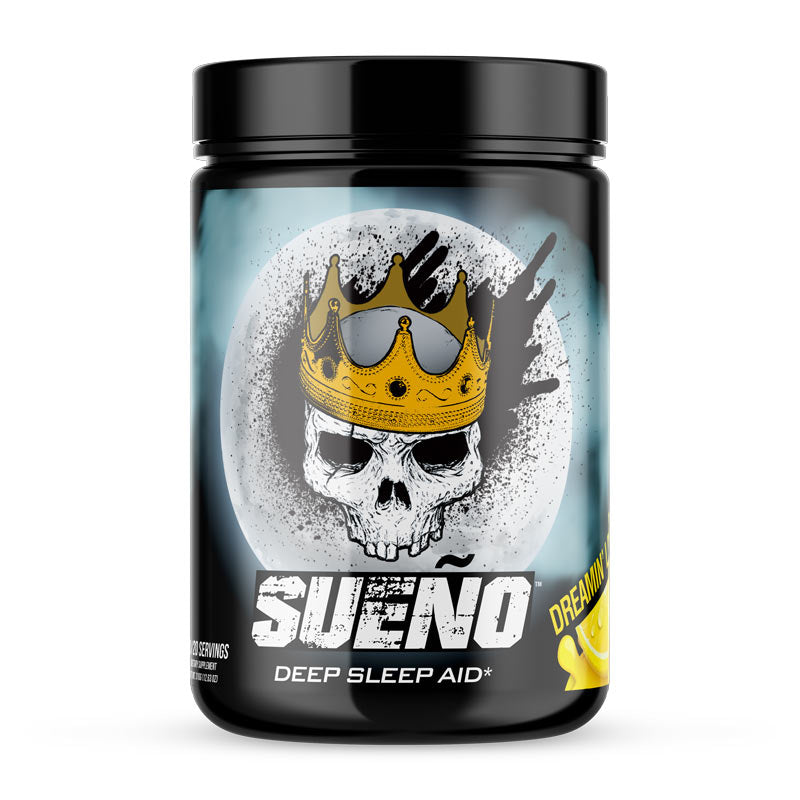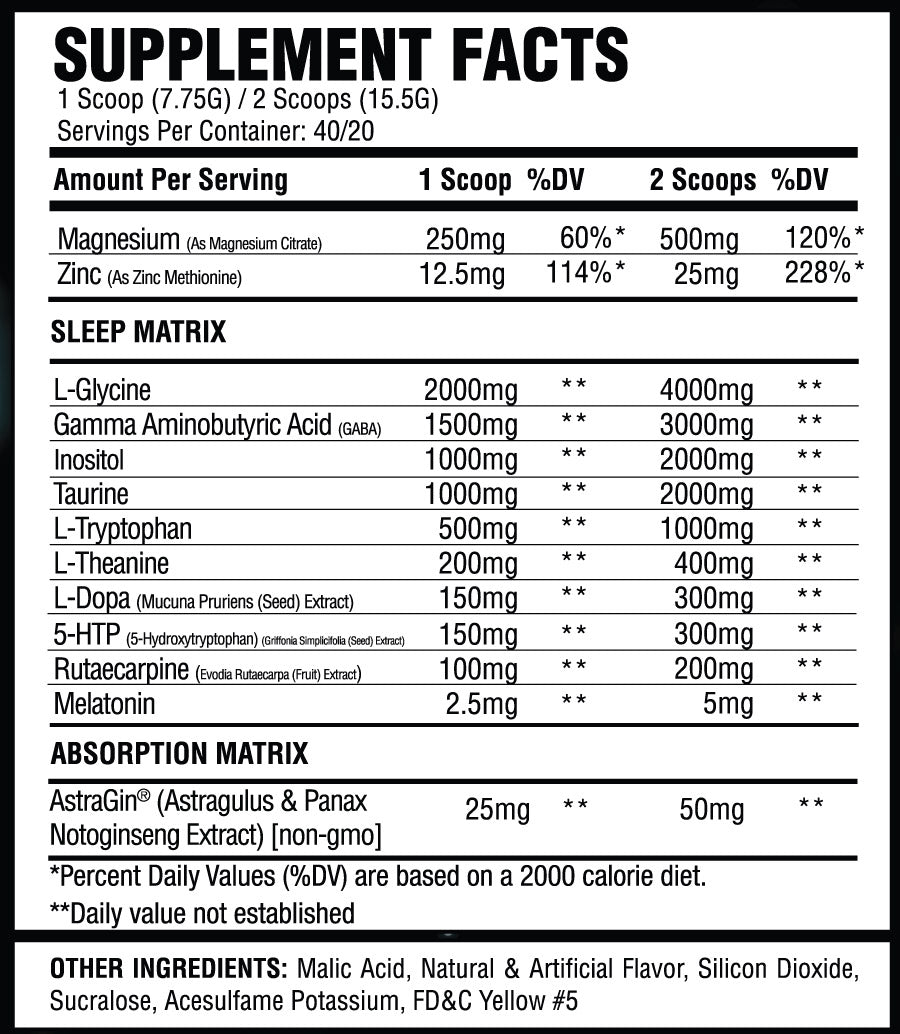 DEEP REM SLEEP*
RELAX AND CHILL*
WAKE UP RESTED*
MAXIMIZE YOUR RECOVERY*
4 Grams Glycine
3 Grams GABA
1 Gram Tryptophan
400 MG Theanine
300 MG 5-HTP
200 MG Rutaecarpine
5 MG Melatonin
50 MG AstraGin®
4 Grams Glycine
3 Grams GABA
1 Gram Tryptophan
400 MG Theanine
300 MG 5-HTP
200 MG Rutaecarpine
5 MG Melatonin
50 MG AstraGin®
4 Grams Glycine
3 Grams GABA
1 Gram Tryptophan
400 MG Theanine
Behind the ingredients
This was created to provide you with an amazing sleep aid experience.

Sleep Matrix-The combination of ingredients in this Sleep Matrix may provide you with some of the best sleep you've had in a while. In Sueno, we are providing you with ingredients that have been shown to aid in getting you to sleep faster and deeper. We have ingredients that will help you wind down and transition from wakeful-tired/sleepy.*

After that transition, you may get a deep and restful night of sleep. Wake up refreshed and renewed with a full night of sleep without the grogginess that normally comes from sleep aids.*

This sleep aid is a very flexible product depending on your needs.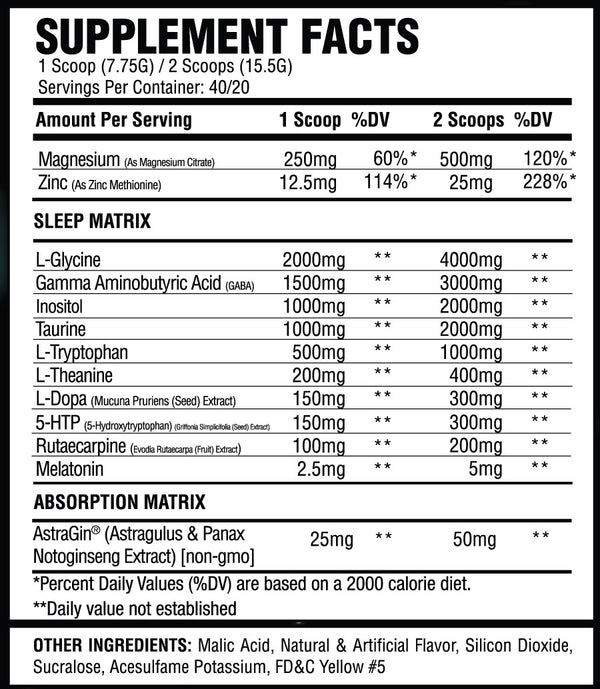 Incredible Sleep!
I thought nothing would help my insomnia. Then I read a review of sleep aids and Sueno was ranked #1. The first night I slept deeply and soundly and feel thoroughly rested for the first time. It's the best sleep aid by far.
Good night!!!
30 minutes before bed and I sleep like a baby. I even compared a month of use vs no use with my sleep quality app.. the stats don't lie, this is now a staple for me.
Sueño sleep aid.
Awesome taste, just enought sweetener a bit of bitter after taste, it does help me get deep rest although u have to take it 1 hour before bed to start taking effect.
Love It!
This really helps me sleep at night! The lemon flavor is way better than I thought it would be!
Sueno
Whenever I have trouble falling asleep, I reach for this!
Better than others
Definitely better than the sleep aid I had from a different company. You can feel the GABA and the onset of sleep. It's just the staying asleep that's still aproblem with me. I work out in the evenings like 3, 4pm and need something to kill the buzz from preworkout and this does it bit doesn't keep me sleep. Like the feeling though and wake up ready to go.
Surprised it works for me
I'm a 64 year old male, long history of insomnia, long time weight lifter, take stim pre-workout first thing in the morning. I take 2 rounded scoops of Sueno and am able to get a good night's sleep of about 7 hrs. It doesn't knock me out for that time, I get up a couple of times to pee (again, 64) and once to eat, but after awhile I'm able to get back to sleep and sleep deeply with lots of dreams. I awake rested and not especially groggy. I've been using it nightly for at least a week and as of yet anyway have not developed a tolerance, if anything it seems to work better. I will be definitely buy more, good product.
The ultimate in 'Deep Sleep Performance' supplements
You've heard of 'stim junkies' right? Yeah well I'm a ' Sleep junkie ' and as someone who has tried them all let me tell you: this is the ONLY one I keep coming back too. No phenibut, no non-transparent "mystery" labels…. Only high dosed quality ingredients in Sueno that quickly get to work giving you a nice, euphoric calm that transitions flawlessly into some deep, knockout sleep. ASC supplements is truly my personal favorite supplement company. Watch soon for my review of the ' best in class ' preworkout El jefe V3 which absolutely destroys the competition in high-stim preworkouts similar to how Sueno dominates the ever-growing sleep aid market. Thank you ASC for this gift of ancient slumber and godly recovery !
Very effective, rough tasting.
Fantastic for hard sleeping and enhanced recovery but caution: the flavor is pretty rough. There are many things you can mix it with to help with the palatability but the Lemons flavor is oof.
Frequently asked questions
This product contains no allergens. These products were manufactured in a facility that also processes all other major allergens.
Yes, there is 2.5 MG per serving (5 MG in the max serving size)