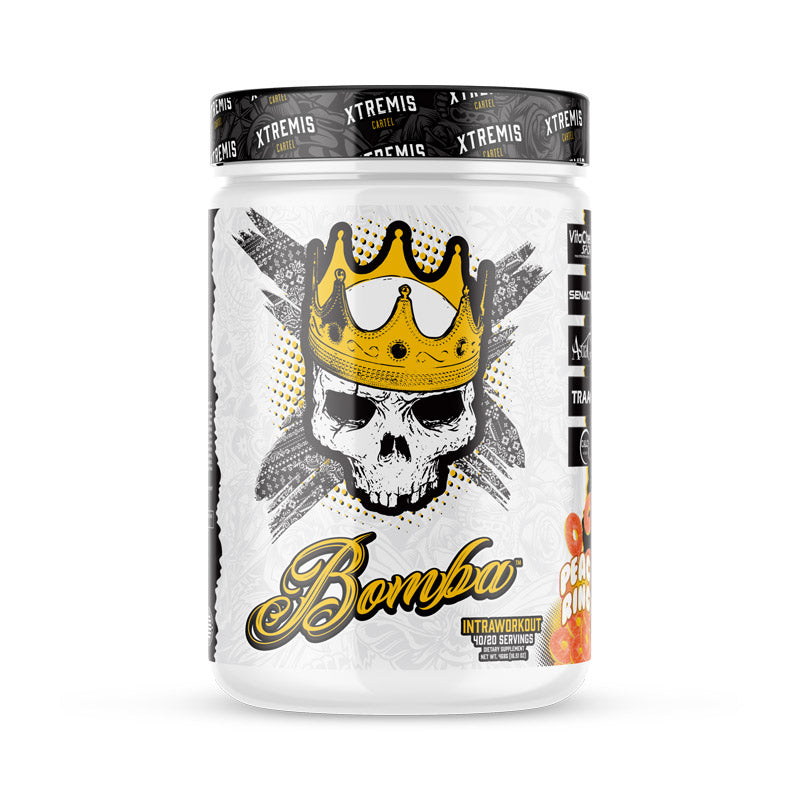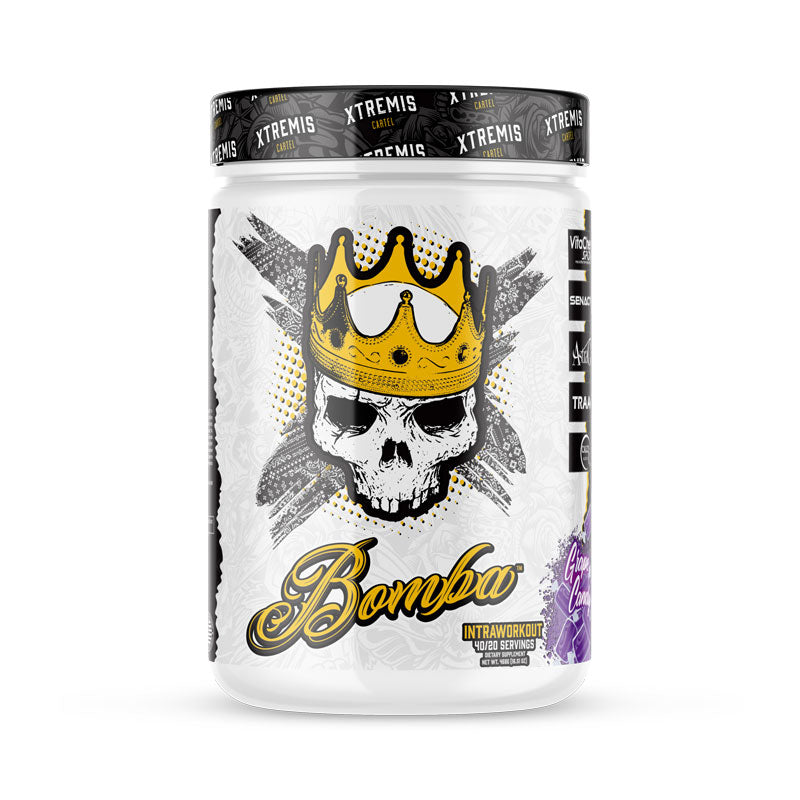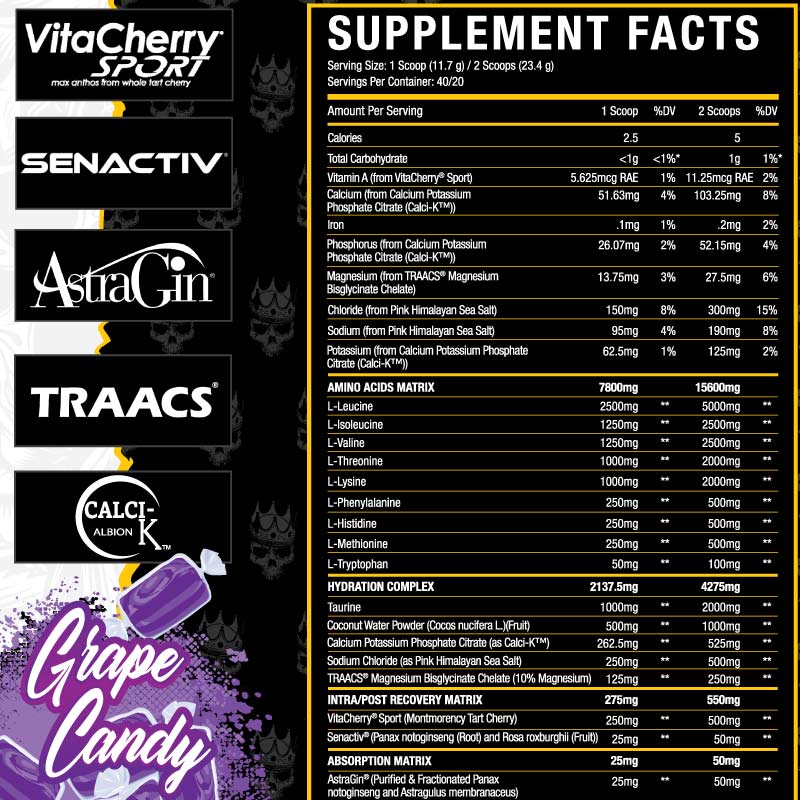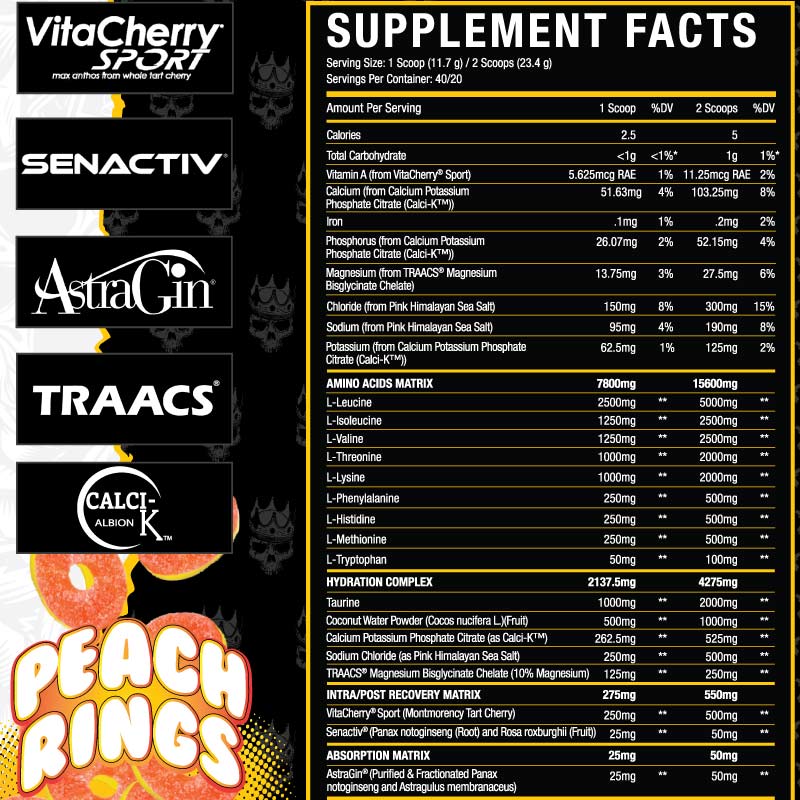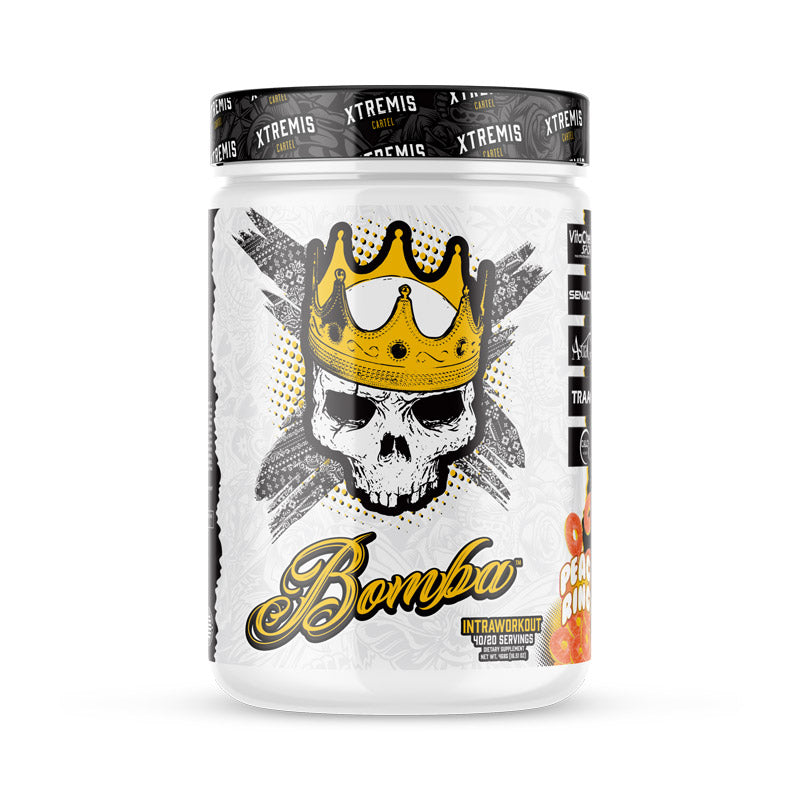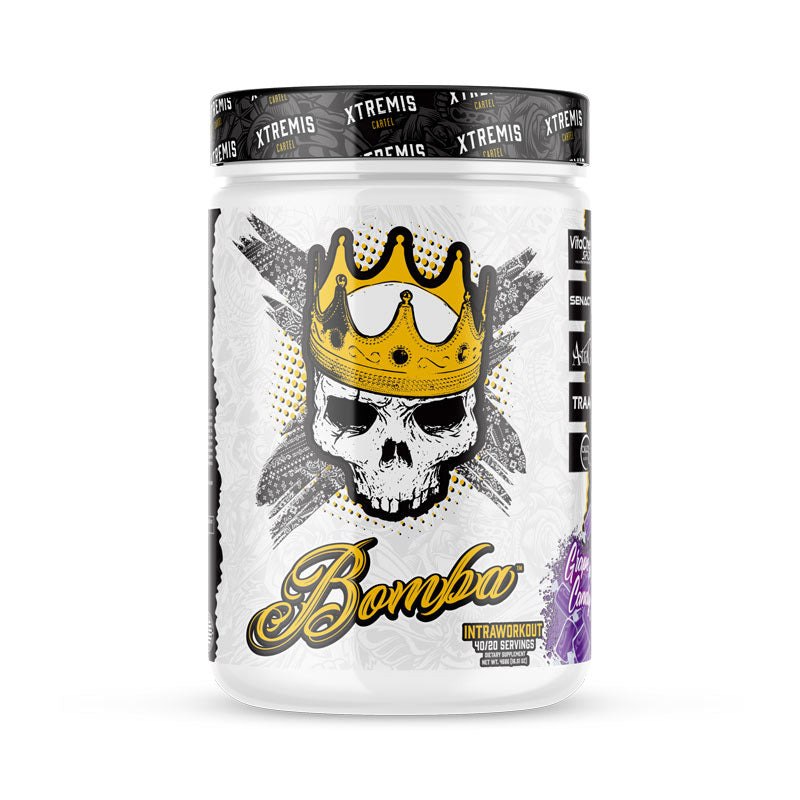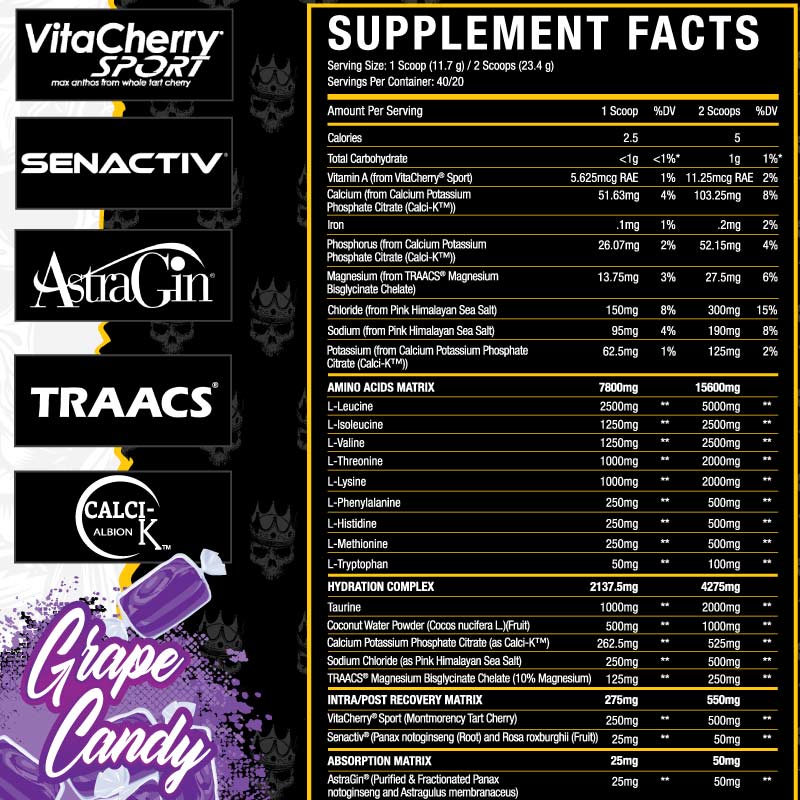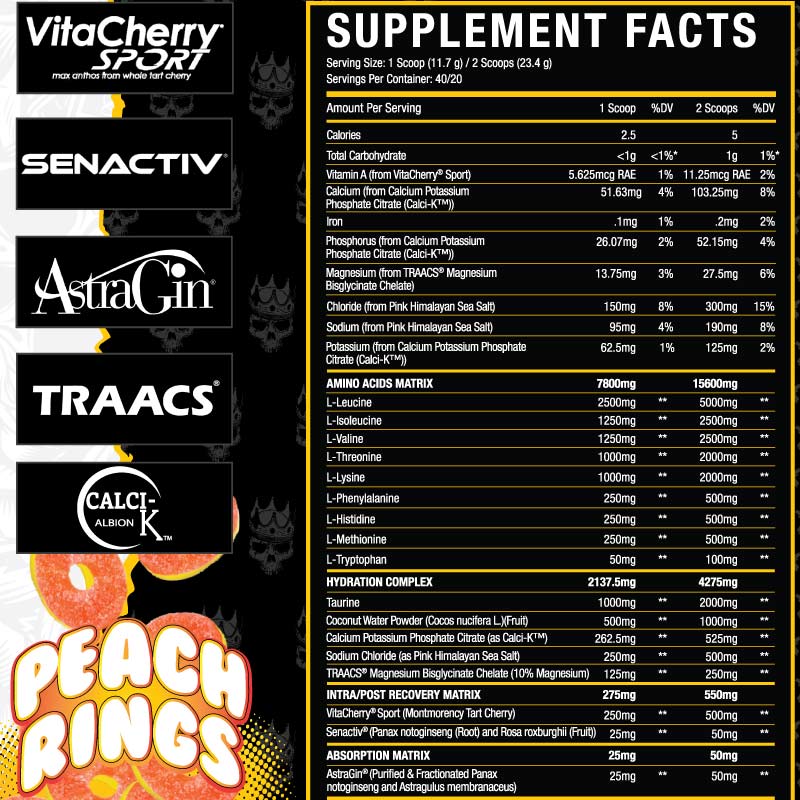 Bomba V2 includes the best dosages of premium ingredients.
• 10 Grams BCAAs
• 15.6 Grams EAAs
• 4 Grams of Hydration Support
• 500 MG VitaCherry
• 50 MG SenActiv
• 50 MG AstraGin
FULL EAA+BCAA PROFILE*
Get the most out of your workouts with mega dosages of all nine of the essential amino acids (which includes BCAAs) and AstraGin® to aid in absorption.*
HYPER-HYDRATION FUEL*
Stay hydrated during your workout with electrolytes and coconut water powder.*
INTRA+POST WORKOUT SUPPORT*
The mega dosages of the nine essential amino acids, the comprehensive hydration profile, Senactiv® & Vitacherry® can aid in your intra-workout performance and post workout recovery.*
15.6 Grams EAA's
4+ Grams of Hydration Complex
500 MG VitaCherry®
50 MG SenActiv®
50 MG AstraGin®
15.6 Grams EAA's
4+ Grams of Hydration Complex
500 MG VitaCherry®
50 MG SenActiv®
50 MG AstraGin®
15.6 Grams EAA's
4+ Grams of Hydration Complex
500 MG VitaCherry®
50 MG SenActiv®
50 MG AstraGin®
15.6 Grams EAA's
4+ Grams of Hydration Complex
500 MG VitaCherry®
50 MG SenActiv®
50 MG AstraGin®
Behind the ingredients
Bomba utilizes 17 ingredients to enhance your workouts using a full essential amino acid profile, hyper-hydration ingredients, Senactiv®, Vitacherry®, & AstraGin®.* 

Bomba BCAA/EAA Matrix-This complete amino acid matrix contains a huge 15.6 grams of both BCAA's and EAA's. This ensures you are maximizing protein synthesis, supporting lean muscle, improving glucose uptake and insulin sensitivity, decreasing post-training soreness, & preventing muscle breakdown.*

Hydration Complex-This complex includes a hydration complex of coconut water powder, taurine and electrolytes.*

Intra/Post Recovery Matrix-This matrix includes Vitacherry and Senactiv. These ingredients may aid in ATP production and post workout recovery.*

Absorption Matrix-Finally, we have AstraGin which has been shown to potentially increase the absorption of many of the amino acids found in this formula.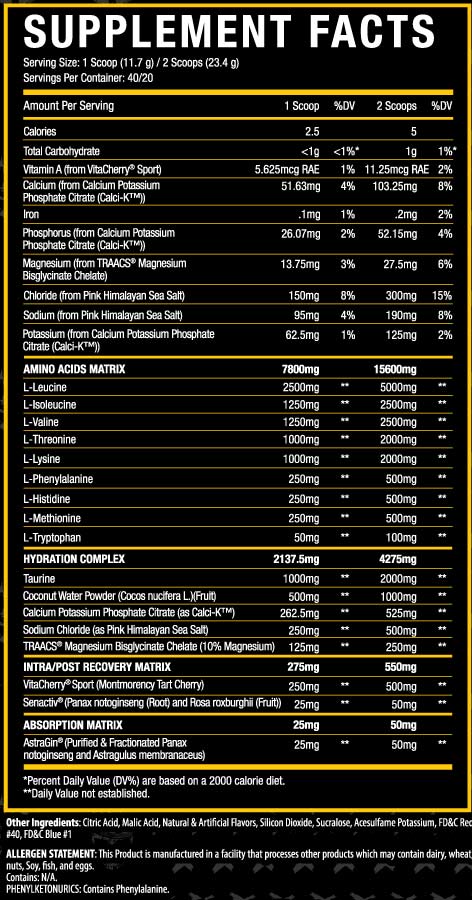 Epic EEAs
Tastes good and gets the job done
Great Stuff!
I don't usually partake in such things during my workout at the gym or most of the year in my garage. Summer has arrived though...it gets real hot in my garage. When I workout in there I lose alot of electrolytes and Bomba is what I turn to. My performance doesn't diminish in time as it does drinking straight water and I have no use for sugary energy drinks during my cut. This gets the job done every time!
Pretty Good
It certainly does the job and does it well. My only issue would be that this newer version doesn't seem to taste as "strong" as the old version did flavor wise. Otherwise I have no issues and will continue enjoying it.
Top tier intra workout
Blue slushie flavor is insanely good. I'll add scoops to my gallon water bottle to drink it throughout the day as well as in my shaker bottle intra workout. Truly makes a difference with my endurance and hydration. Gotta love the added peak o2 and spectra blend as well. Strawberry mango is also another great flavor.
Review
Favorite intraworkout ever.. no after taste wish I had more than 5 stars
Flavorful, Gets the job done! Strawberry Mango!
Paired with the Pre workout Sicario.
Strong throughout the workout!
Frequently asked questions
Yes! Bomba contains all 9 of the Essential Amino Acids (EAAs) which includes the 3 BCAAs
Bomba Grape contains no allergens. Bomba Peach Rings contains Soy and Milk (from the flavor system). These products were manufactured in a facility that also processes all other major allergens.