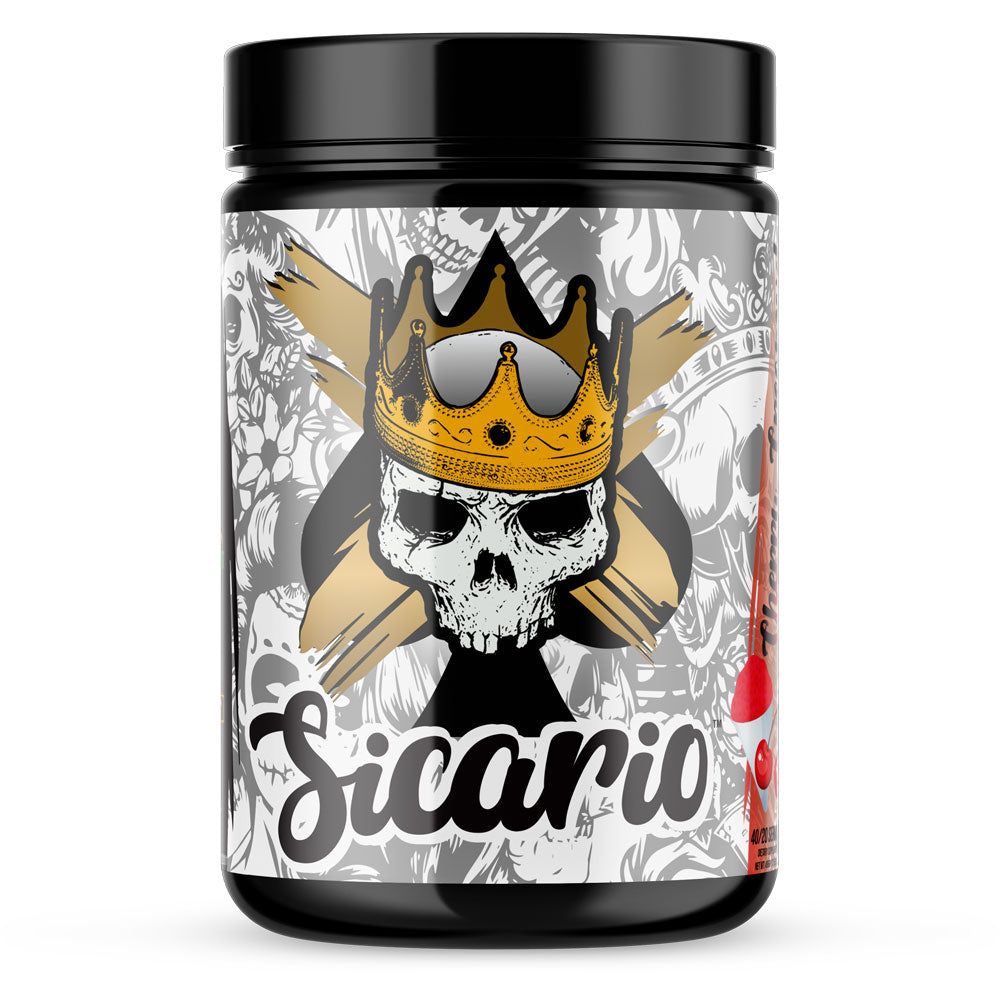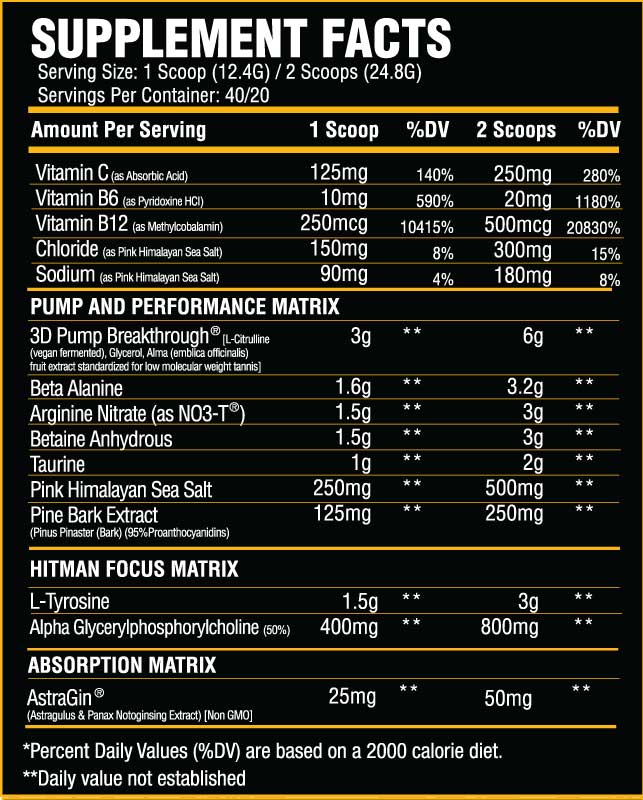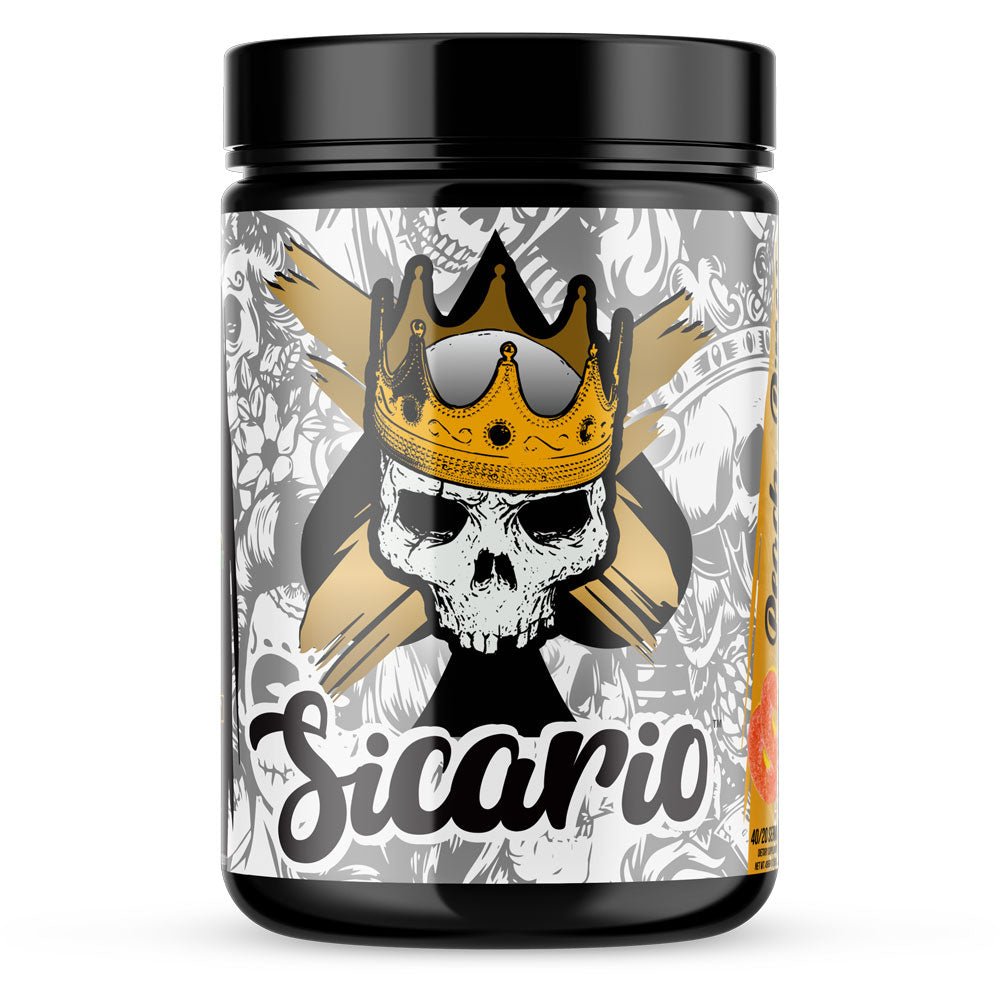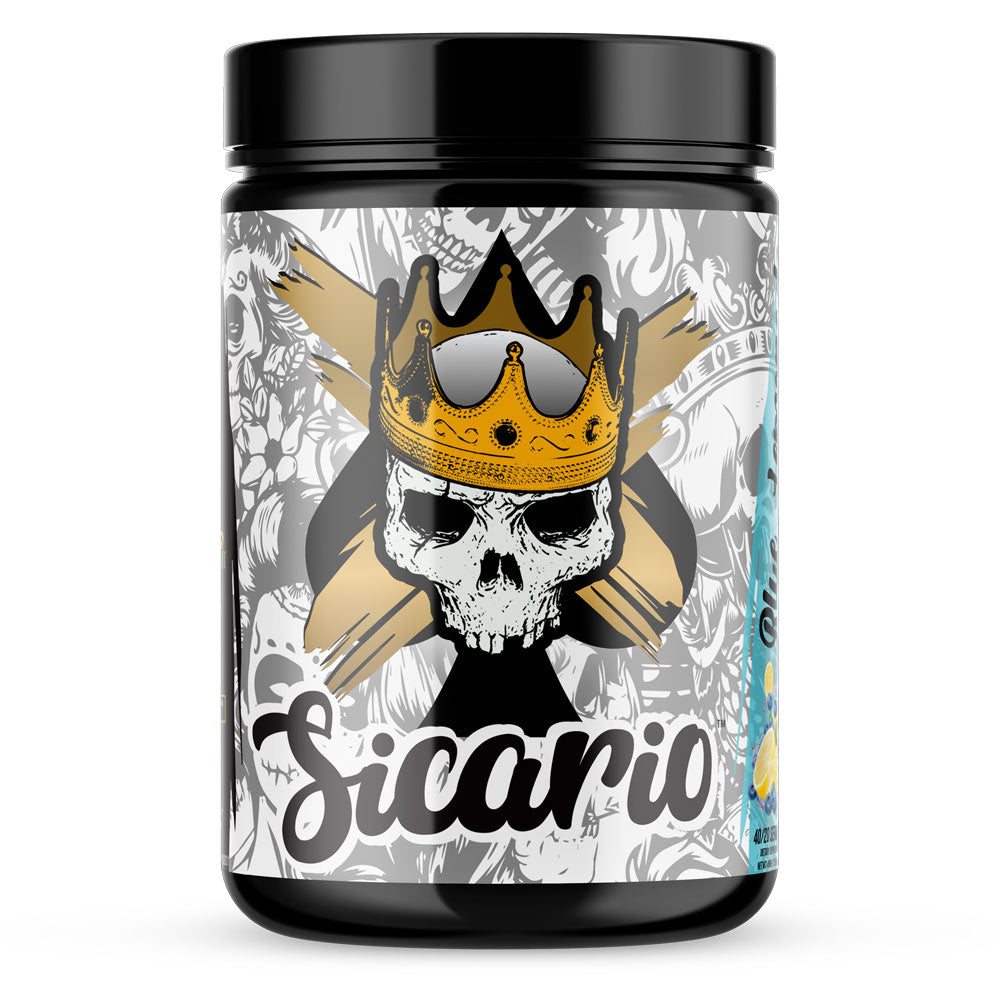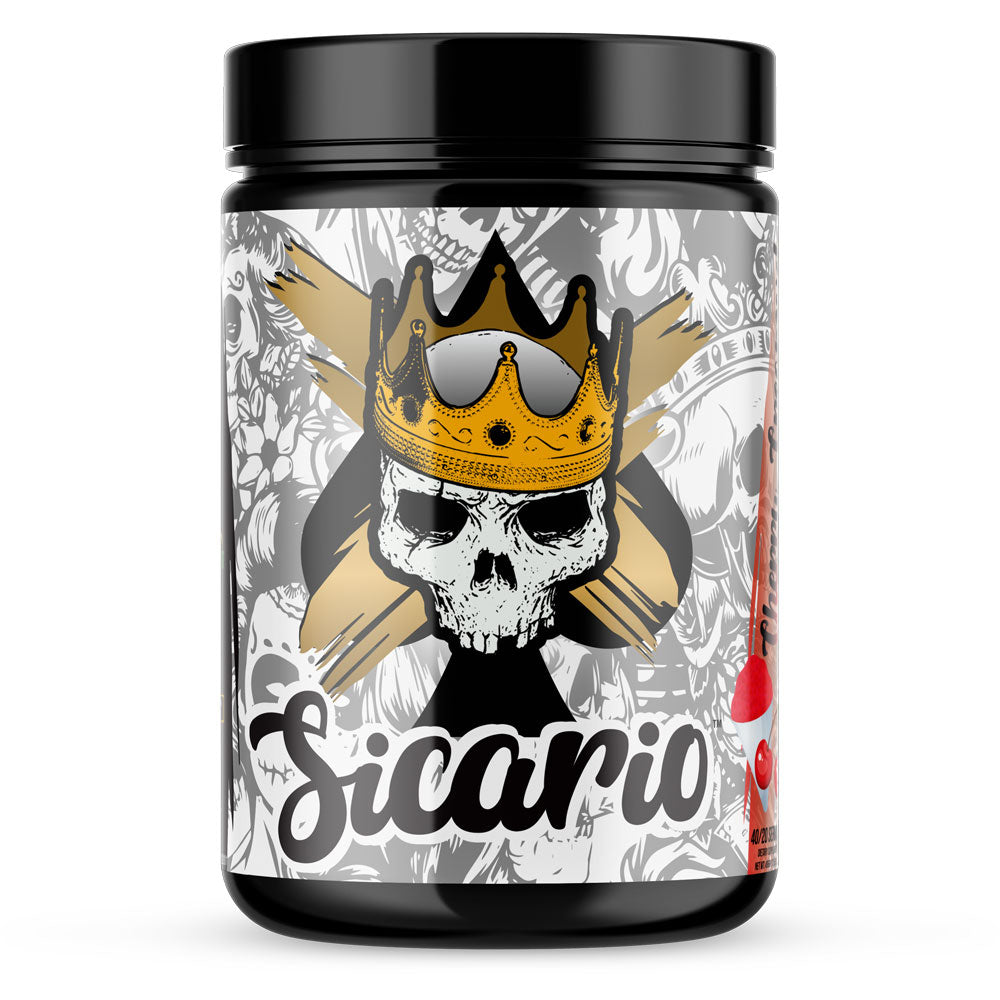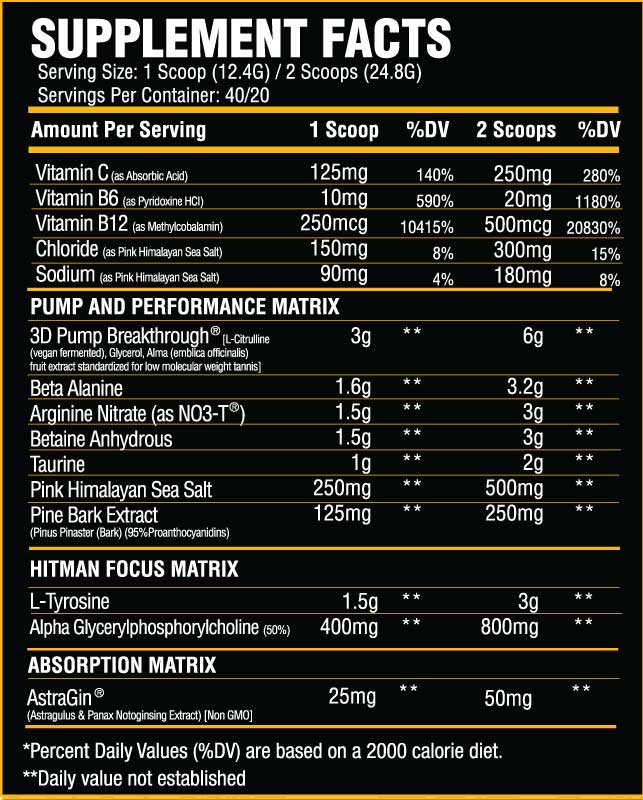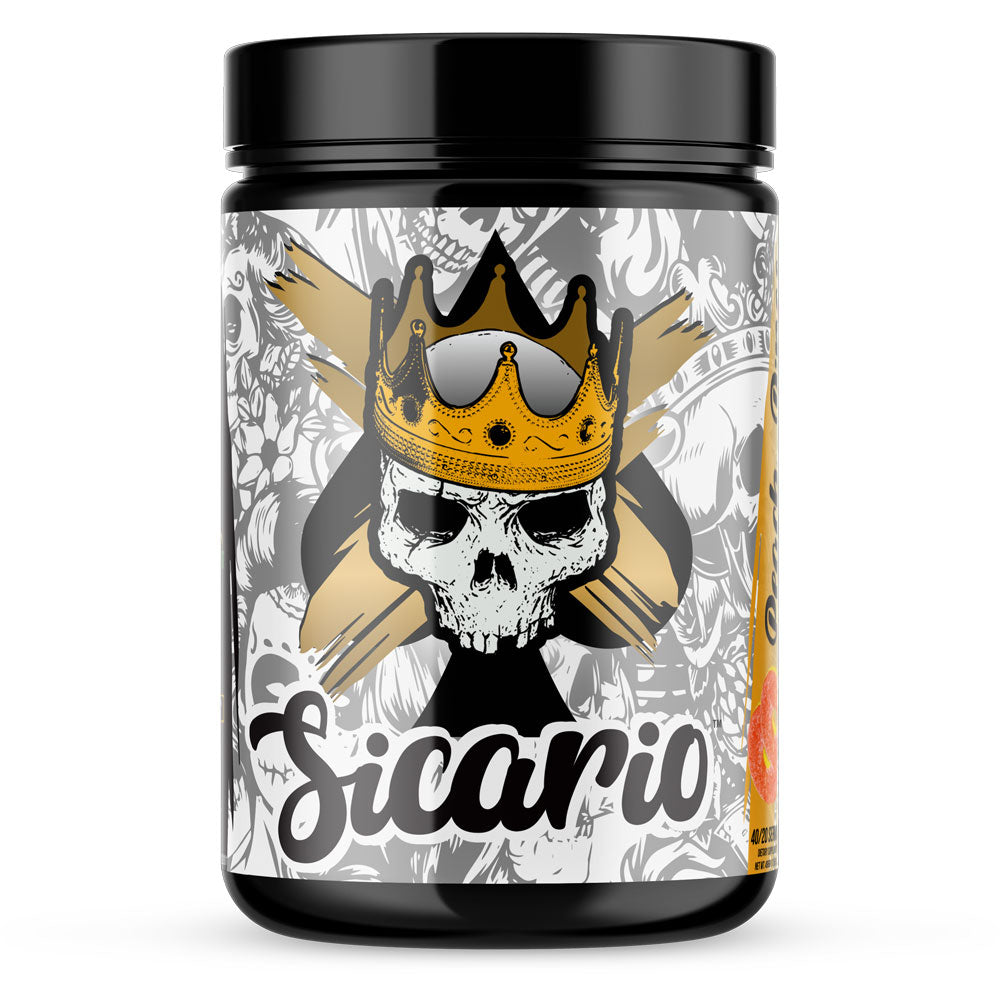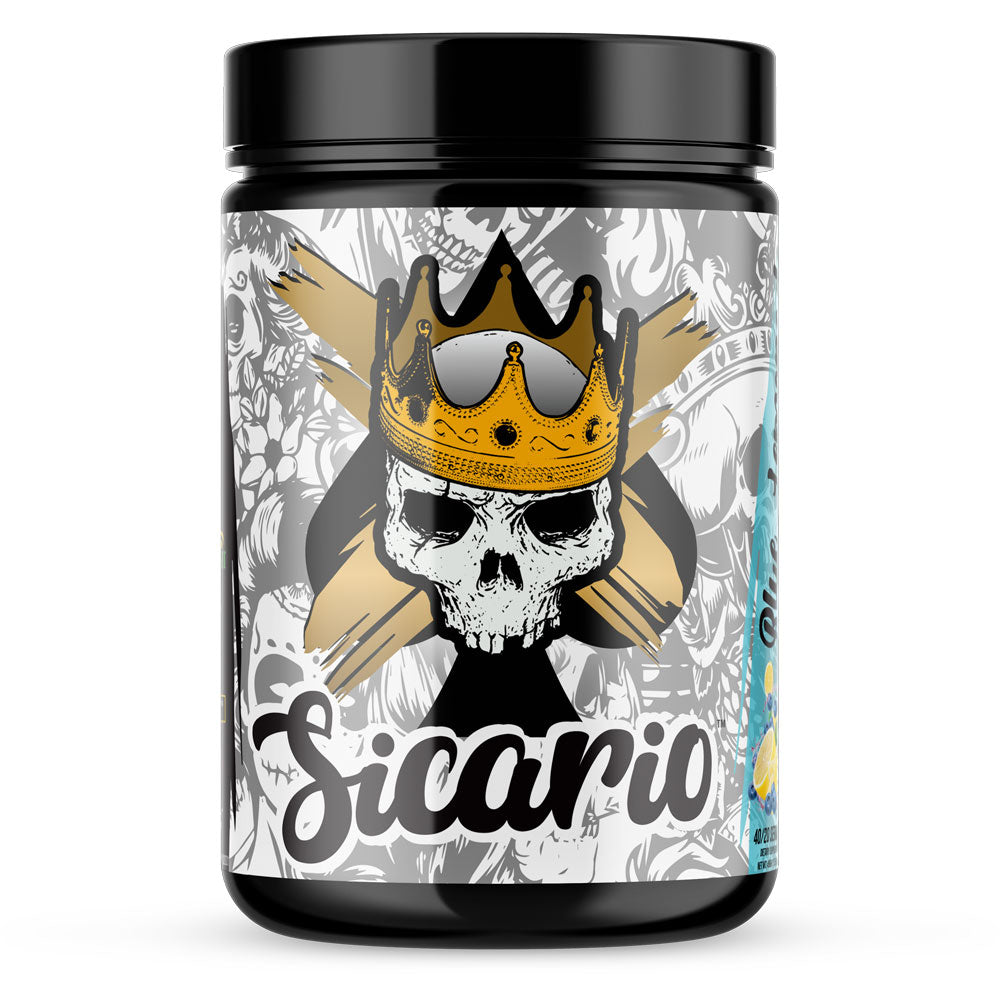 SICARIO™ STIM FREE PRE WORKOUT
Sicario Swole includes the best dosages of premium ingredients you cant see in powder form.
• 20 Grams of GlycerPuro™ (99.7% pure glycerol)*
• Osmolyte Synergy w/ Betaine, Taurine & Sodium Chloride*
• Sick Pumps*
• Totally Stim Free*
6 Grams 3D Pump Breakthrough™
3.2 Grams Beta Alanine
3 Grams NO3T® Arginine Nitrates
3 Grams Betaine Anhydrous
2 Grams Taurine
3 Grams Tyrosine
800 MG Alpha GPC
6 Grams 3D Pump Breakthrough™
3.2 Grams Beta Alanine
3 Grams NO3T® Arginine Nitrates
3 Grams Betaine Anhydrous
2 Grams Taurine
3 Grams Tyrosine
800 MG Alpha GPC
6 Grams 3D Pump Breakthrough™
3.2 Grams Beta Alanine
3 Grams NO3T® Arginine Nitrates
3 Grams Betaine Anhydrous
2 Grams Taurine
3 Grams Tyrosine
EPIC PUMPS*
Get that blood flow and crazy pumps you've been looking for!*
LASER FOCUS*
All the gas but no stimulants like caffeine.*
No stimulants*
Sicario has absolutely no stimulants like caffeine or other central nervous system stimulants.*
Behind the ingredients
Sicario utilizes 16 ingredients to enhance your pumps, overall mood and provide laser focus.*

Pumps & Performance Matrix-The combination of ingredients in the Performance and Pumps Matrix will provide you with some of the best pumps you have felt in the gym. 3D Pump Breakthrough, Arginine Nitrates, Pink Himalayan Sea Salt, Vitamin C & Pine Bark Extract provide a synergistic approach to N.O. production and ultimately bigger pumps. Taurine and Betaine Anhydrous hyper hydrate your cells for performance and that "fullness" feeling. In this version we included beta alanine, B6 and B12 to help you feel all you can feel while keeping it stimulant free. You'll feel all the tingles you love in Jefe. Your muscles will have that blood flow necessary to facilitate your next-level performance.*

Hitman Focus Matrix-This is where the focus comes in. We included mega dosages of Alpha GPC, and Tyrosine. This matrix provides you that focus, confidence, and boost in mood you need to crush the workout game.*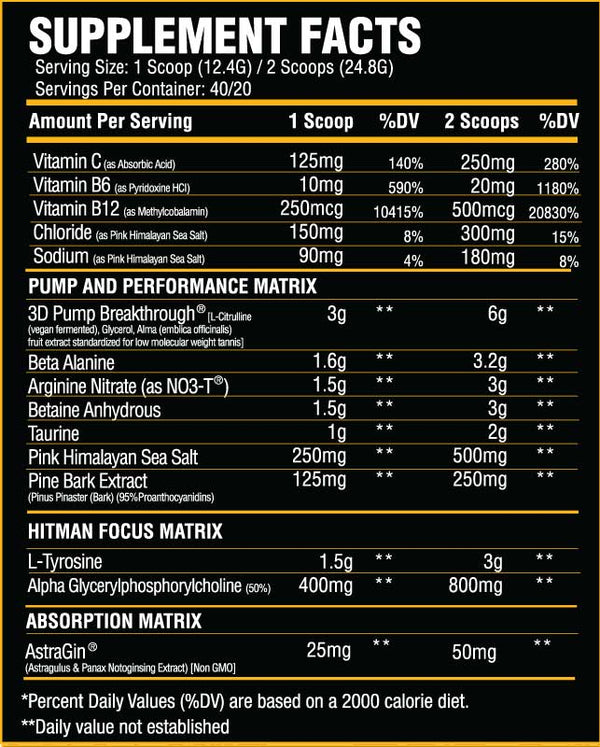 Sick pumps and focus
Great stim free pre. The pumps are top tier and the focus on this is really good too. My only knock is that the powder is on the clumpier side and the scoop was less than what the dosing said so definitely throw it on the digital scale if you got one. The effects of the pre for having no stim are amazing tho and sick tight pumps. Good flavor too
Very good
Tastes good and can definitely feel the difference at the gym
Best pre ever
Seriously this is the best preworkout stim or non stim. Will be buying again
Amazing
Got the best pumps from this specifically alone. It taste amazing and feels great as the best non stim preworkout ive used. 10/10
Sicario
I started using Sicario about two weeks ago. I believe this is one of the best pump formulas I have tried. I have never seen my arms, chest or shoulders look so good/Swole as when I am using Sicario. I will definitely be purchasing this product again.
Pumps!!
Definitely one of the best stim free pre workouts I've had in awhile. Definitely would recommend this!
SICARIO STIM FREE PRE WORKOUT
Good stuff
Like sipping during workout
This Pre is amazing
The flavors good and overall its an actually good pre.
Frequently Asked Questions
You can stack this product with a stimulant product like our El Jefe or El Jefe LTD . You could also stack this with Sicario Swole.
You can take up to 2 scoops 30-45 minutes before your workout. Do not exceed 2 scoops in any 24 hour period.
This product contains milk. This was manufactured in a facility that also processes all the other major allergens.